Job Simulator
In a world where robots have replaced all human jobs, step into the "Job Simulator" to learn what it was like to JOB!
Key Features:
- Throw a stapler at your boss!
- Learn to 'job' in four not-so historically accurate representations of work life before society was automated by robots!
- Use your hands to stack, manipulate, throw, and smash physics objects in an inexplicably satisfying way!
- Aggressively chug coffee and eat questionable food from the trash!
Richie's Plank Experience
Are you afraid of heights? Take an elevator to our plank that's sits 80 stories high, then dare to walk to the end!
Includes the most exhilarating flying experience ever created. (Press Fire Deck)
Pistol Whip
Inspired by God-mode action movies like John Wick and Equilibrium, Pistol Whip throws you gun-first into an explosive batch of hand-crafted action scenes each set to their own breakneck soundtrack.
But unlike traditional music games, Pistol Whip has no line in the sand; you have complete freedom to shoot, melee, and dodge targets to the rhythm YOU see fit.
Elven Assassin
Take a bow and kill hordes of orcs in the epic town defense game.
You can play alone to conquer the leaderboards or unite with other assassins in online co-op mode.
Be careful to avoid massive axes thrown at you by orc warriors.
Google Earth VR
Google Earth VR lets you explore the world from totally new perspectives in virtual reality. Stroll the streets of Tokyo, soar over the Grand Canyon, or walk around the Eiffel Tower.
Superhot VR
Blurring the lines between cautious strategy and unbridled mayhem, SUPERHOT VR is the FPS in which time moves only when you move. No regenerating health bars. No conveniently placed ammo drops. It's just you, outnumbered and outgunned, grabbing the weapons off fallen enemies to shoot, slice, and maneuver through a hurricane of slow-motion bullets.
BODIES ARE DISPOSABLE
MIND IS SOFTWARE
Propagation

Combining survival horror and static wave shooting, Propagation VR will get your adrenaline pumping as you try to survive a zombie apocalypse. Armed only with your guns and your fists, fight off terrifying zombies and other multi-species mutants. Will you get out alive? Play Propagation VR in solo or in 2-player cooperation thanks to the Co-op mode.
Arizona Sunshine
Step in the midst of a zombie apocalypse as if you were really there, freely move around and explore a post-apocalyptic world, and handle motion-controlled weapons with real-life movements - putting the undead back to rest is more thrilling and satisfying than ever before.
Blade & Sorcery
Blade & Sorcery is a medieval fantasy sandbox like no other, focusing on melee, ranged and magic combat that fully utilizes VR with unique and realistic physics driven interactions.
In Blade & Sorcery, the combat is limited only by your own creativity. Choose your weapon, choose your stance, choose your fighting style;
Be the powerful warrior, ranger or sorcerer you always dreamed of becoming!
Ark-Ade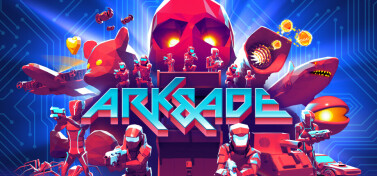 Have you ever dreamt about being inside an old Arcade Machine? ARK-ADE is a fast-paced VR First Person Shooter. Plunge into the retro vibes and shoot your way out through an evocative low-poly 80's Sci-Fi setting to protect ARK and defeat ADE.
Inspired by the major 80's Pop Culture references ARK-ADE harmonizes the old fast-paced Run 'n' Gun games with the new era of VR technology, diving you into an iconic setting to strafe enemies, protect ARK and defeat ADE.
Furious Seas
Furious Seas Arcade puts you in command as captain of a deadly pirate ship. Navigate through treacherous waters, blast apart fearsome enemy fleets, and plunder your victims in this thrilling VR game like no other. Carve out your legend today amidst the Furious Seas!
Contractors
Contractors is a team-based competitive multiplayer shooter game for virtual reality headsets. Experience the next level virtual warfare with hardcore controls, lethal weapons, customizable load-outs, and intense firefights. Contractors features:* Immersive full body IK system.* Realistic weapon handling.* Slick sliding movement.* Objective based game mode.* Customizable weapon load-out system with different weapons and gadgets.* A shooting range serves as hub area with tons of activities.* Virtual Gunstock and Physical Gunstock support.* Offline game mode against bots.* Spatial voice chat.* Gunstock calibration tool.BECOME AN OPERATOR and join the fight.
Private Property
Private Property - the brand new VR zombie shooter provides endless hours of great fun! This best coop multiplayer allows players to team up to jointly defend the Private Property from hordes of Zombies. Each player has access to a wide range of weapons. From revolvers to grenade launchers-to fulfill the needs of both- ambitious and early-adopters. All this with unlimited ammo! Players can change game locations across; farms, towns and railroad stations-all of them need to be saved from the danger!
Space Pirate Trainer
Space Pirate Trainer is the official trainer for wannabe space pirates! Pick up your blasters, put on your sneakers, and dance your way into the Space Pirate Trainer hall of fame.
Ninja Legends
Experience blood pumping action in immersive and beautiful VR environments. Hone your abilities with unique ninja weapons like katanas, claws and the staff and pair them with special abilities including a chain dart, shadow step and the bow. Enemy ninjas will utilize cooperative group attacks to swarm and surround you. You'll need to attack and block 360 degrees of action to survive.
Fear of the Dark
Fear of the Dark is a terrifying experience. All lights have gone out and the village has been taken over by the creatures from your worst nightmares. The mission for you and your coplayers is to protect the torchcarrier as he wanders the village looking for a way out.
Affected:
The Manor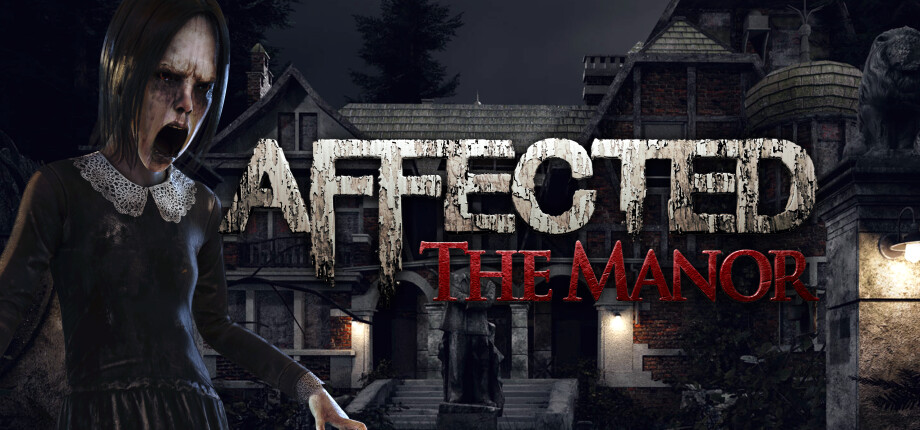 "AFFECTED: The Manor" has been completely reworked from the ground up for the latest generation of VR headsets. It is not just a collection of routine jump scares, but a series of unfolding events and environments that have been specifically designed to utilize the strengths of Virtual Reality.
Gorn
GORN is a ludicrously violent VR gladiator simulator, made by Free Lives, the developers of BroForce and other popular games!
Gorilla Tag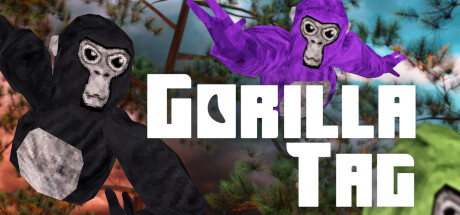 Run, jump, and climb using only your hands. Play tag or infection with people online. Run away from the infected players, or outmaneuver the survivors to catch them. Embrace your inner ape.
Warplanes: WW1

A Co-op fantasy adventure, starring floating islands, magic weapons and a horde of orcs! Try your skills against orcish combat expertise, ancient magic and ragtag airships!
Trickster VR: Co-op Dungeon Crawler

Become a pilot! Immerse in WW1 aerial combat like never before in a captivating VR experience. Be a pilot during the Great War in Warplanes: WW1 Fighters. No matter whether you prefer arcade games or flight simulators – a variety of options will let you adjust the game to your preferences.
EXPERIENCE WW1 IN VR!
● Amazing performance and realistic graphics.
● Fully customizable flight models – from arcade to simulation based on aerodynamics.
● Additional options affecting gameplay – enabling manual takeoffs and landing, aggressive AI, disabling of HUD and more.
● Quick play and two campaigns with hundreds of missions set in diverse locations, seasons and time of day.
● Intuitive and immersive controls designed especially for VR.
● 18 playable planes – from light scout planes to heavy bombers.
● Single-player, cross-platform PvP and Co-op multiplayer modes.
Vacation Simulator

Welcome to the Vacation Simulator: a rough approximation of VACATION inspired by real human NOT JOBBING, brought to you by the same robots behind the Job Simulator. Reallocate your bandwidth and get ready to splash, s'more, snowball, and selfie your way to optimal relaxation!
Drunkn Bar Fight

VR PARTY GAME! The more you drink, the stronger you feel. And you are going to need it because you will need to fight everyone at the bar.
Creed: Rise to Glory

Do you have what it takes to become a champion? Follow the ascent of boxer Adonis Creed as you go toe-to-toe with the world's top opponents in this intense, cinematic boxing experience. Featuring new Phantom Melee Technology for impactful VR melee combat, you'll train, fight, and win like a Creed.
- CAREER : Live the rise of Adonis Creed as he trains under Rocky Balboa and fights in high-stakes matches around the world, including iconic bouts from the Creed film
- FREEPLAY : Set up custom matches or run through montage-inspired exercises with Rocky, including speed bags, mitt training, punch variations, and more
- PVP : Fight 1:1 against another player in real time, either through LAN or online
the Blu

Wevr's "theBlu: Season 1" is a deeply immersive experience designed as a series of beautiful underwater moments in passing, which powerfully tap into the unique potential of VR. And it's perfect for showcasing the magic of VR to serious gamers and first-time users alike.
The debut episode "Whale Encounter," featuring an incredible close encounter with a blue whale, is recognized as one of the most iconic and popular VR experiences to date. Additional episodes in Season 1 include "Reef Migration," which takes you to a teeming coral reef, and "Luminous Abyss," which plunges you to the very deepest regions of the ocean.
Bugs From Space

Bugs From Space is a fast-paced co-op shooter. Fire blasters and shoot energy bows to defend your base from an alien infestation. The bugs shoot back, so don't forget to duck! Earn credits to upgrade weapon and work your way up to guns and bows powerful enough to deal with any invasive species.
Budget Cuts 2: Mission Insolvency

Budget Cuts 2: Mission Insolvency is a stealth action game built for the total immersion that only heavily spatial VR experiences can bring, bound together with an epic story, spine-tingling tension and a delicious blend of violence, tongue-in-cheek humor, and tacos.
War Dust

With 64 soldiers on the battlefield, War Dust will take you into the largest online battles that have ever been made in VR featuring a huge arsenal of guns and vehicles. Solidarity, rivalry, cooperation, confrontation: enjoy virtual reality from a new perspective.
Ultimechs

Your mech is ready. The crowd roars. Welcome to the arena! The thrill of professional athletics meets the precision of purpose-built machines in Ultimechs, the next multiplayer VR gaming experience from Resolution Games.
OhShape

OhShape is a rhythm VR game where players have to move their full body to go through, punch or dodge walls following the beat of the music. It's an immersive game for all type of players inspired by the Japanese TV show Hole in the Wall...
OhShape's gameplay will get you moving from the easy levels and, with enough practice, you'll be able to beat even the most challenging difficulties. OhShape trains your physical and mental agility as well as your reflexes. Rhythm plays a fundamental role in the fun as each level is a choreography designed by professional dancers to make you feel like the Master of the stage. And if you want new challenges, compete for the throne on the World's leaderboards or enjoy the new content created by the community with our powerful level editor (coming soon).
Cowbots and Aliens

A furious PvP Multiplayer brawl in VR set in the Saloon-iverse of Cowbots and Aliens. Free movement, deadly gunplay, multiple competitive modes and a custom networked physics system that lets you use EVERYTHING as a weapon makes for an immensely satisfying VR ruckus! Includes intensely fun single player AI to play against as well.
Rotten Apple

Since the outbreak, New York has been turned into an isolated quarantine zone. You and your squad are just on the way to the quarantine zone border to reinforce the guard when an unexpected emergency call forces you to enter. Those who enter the quarantine zone rarely return. Can you and your team survive?
Standout: VR Battle Royale

Stand Out is the ultimate fight for your life. Compete to be the last man alive on a huge island filled with deadly weapons and vehicles. This is Battle Royale.
Raw Data

Built from the ground up for VR, Raw Data's action combat gameplay, intuitive controls, challenging enemies, and sci-fi atmosphere will completely immerse you within the surreal environments of Eden Corp. Go solo—or team up with a friend—and become the adrenaline-charged heroes of your own futuristic technothriller.
Witching Tower VR

The Witching Tower is a VR Action Adventure title set in a dark fantasy world. Fight and puzzle your way through a foreboding fortress tower, unraveling each level's mysteries. An unparalleled experience with breathtaking visuals and environments.
It's been six years since the Undead War shattered the world. Nightmares stalk the land, and sickness and death pervade the world. At the center of this nightmare, the Witching Tower's Queen directs the chaos, feeding, and growing stronger.
You have been chosen to survive by forces you don't understand. You are Anna, a fugitive. For years, you have been hunted by the Tower's forces, lead by the Queen of the Undead. Now, dragged to her in chains, you seem destined for a worse death than most. The Queen believes you possess a secret that can reshape the world, for good or for ill – and she's determined to extract it from you.
More than your life depends on you breaking out and surviving.
Hyper Dash

Hyper Dash is a VR multiplayer team based shooter. You can create your own server in the game and password protect it to have your own private lobby where you can set the rules!
The game also comes with a spectator program for flat screens to share the gameplay with a variety of options and controls too.
GAME MODES
Payload, Domination, Control Point, Deathmatch, Capture The Flag, Elimination, and remix them with Mutators!
Apex Construct

Travel to the shattered future of Apex Construct, where merciless robots prowl the world as a result of mankind's reckless experiments. As these synthetic creatures seek to dominate their new hunting grounds, you must use both your wits and combat skills to survive. In this atmospheric first-person Action/Adventure game, built exclusively for VR, the fate of mankind rests on you – the last human alive.
EXPLORE A WORLD RIPPED APART
Step into a beautiful yet perilous post-apocalyptic setting, where two powerful AIs are locked in a drawn-out conflict. As the only living human, you will uncover its many secret areas and solve intriguing puzzles to gradually realize what led to the extinction of almost all organic life
MASTER A FLUID BOW & SHIELD COMBINATION
Use a flexible weapons system with unparalleled precision to engage a wide array of artificial lifeforms created by a mysterious entity called Mothr
ChromaLab

Chroma Lab is a VR particle physics sandbox.
Surround yourself with hundreds of thousands of colorful particles that stick together like a fluid which you can interact with using a variety of tools.
Escape!VR -The Basement

Escape!VR -The Basement- is an 'Escape The Room' genre game which was inspired by real-life escape games and written from the ground up as a room-scale virtual reality experience for the HTC Vive and Oculus Rift.
Can you escape? Explore the environment, solve puzzles, discover useful items, investigate clues, and find your way through a total of seven rooms in three areas to -hopefully- escape the basement!
Front Defense

"Front Defense" immerses you into the WW2 battlefield, When you shoot, throw grenades,
Vive will track your location accurately. Destroy enemy with the rocket launcher and guns.
Fully equipped troops with advanced weapons are waiting for you in the game.
Make the best of your weapons to gain the victory.
Single Player - WWII Wave shooter.
Budget Cuts

You are an employee at mega conglomerate TransCorp to stamp papers and file files! Unfortunately TransCorp is an expert in the business of manufacturing cost-cutting robots, and soon your job will be in danger.
As another one of your coworkers is being dragged off to the terrifying HR department, a mysterious package arrives at your cubicle. Will you be able to save your job?
I Expect You To Die

Play as a secret agent armed with telekinetic abilities on a mission to stop Zoraxis, a nefarious global weapons and pharmaceutical corporation.
Just In Time Incorporated
Become a death prevention insurance agent at Just In Time Incorporated and grab bullets, grenades, or even a fire extinguisher to save your clients from gruesome death. With the power of hyper-glove technology, time slows down but you won't have to!
Ragnarok
Lead your viking ship to victory in this VR rhythm game! Pound your drums to the sound of epic music, from celtic rock to viking power metal, and set sail against your rivals in multiplayer mode. Will you outrace them all and carve your name on top of the leaderboard?
VIKING MUSIC
The tracklist is curated with love and care. Unleash the drummer in you and play to the epic rock and metal tracks of Alestorm, Gloryhammer, Saltatio Mortis, Wind Rose and many more. All have a festive viking/celtic/pirate style, which will make you feel the viking power in you!
Dragon Fist: VR Kung Fu
Step into your own Kung Fu Movie! Experience first person VR Kung Fu combat experience against a variety of different opponents, with a variety of different fighting styles, special moves and back stories.
Sairento VR
Experience the iconic "bullet-time" scenes from The Matrix, blended with the slow-motion mayhem of the Max Payne game series, all while looking and feeling as badass as the Bride from Kill Bill.
Shooty Fruity
Service with a Smile… and a Shotgun!
Shooty Fruity - the hit VR shooter that combines hilarious job simulation with high-octane action! As the newest Super Mega Mart employee, destroy hordes of mutant fruit in deliciously sweet combat whilst doing your day job. With stacks of guns and loads of deadly fruit ripe for destruction, this is the funniest, most addictive way to play VR. Blip blip! Bang bang!
- Frantically scan, serve and pack whilst shooting guns to defend your supermarket at any cost!
Snow Fortress
"SNOWBALL FIGHT!" Relive your childhood by building forts & waging epic snowball fights in VR! Unlock tools to protect your fort and deliver a fury of snowballs at your opponents!
Multiplayer!
Epic Fun
Epic Fun is a collection of theme park-inspired attractions.
Roller coasters are our main attractions! There are six in total and each one has a unique theme and comes with an exclusive rail shooting game!
Be sure to test your fear of heights in our freefall tower, and take a leisurely ride on our event-filled ferris wheel.
Zombie Training Simulator
Are you ready for the zombie apocalypse? We've done the research and want to make sure you're prepared. When the news reports the zombies are here and your friend gives you a call, "They're here. I need you," how will you respond?
"That's right," you'll say "...I'll be right over. We've got this thanks to ZTS!"
rich fantasy world
• Immersive system of casting spells with hand gestures
• Great first-time experience for newcomers, ambitious challenge for veterans
Cargo Cult: Shoot'n'Loot

Have you ever dreamt of being a brave captain of air battleship? Enter with us the world of total cargo cult! The battle against fast swarms of Iron Hornets, mad Kamikadze Ships, heavy and armored Doomcopters, merciless Missile Towers, and more. Shoot'n'Loot will give you all of these and even more! Shoot crowds of armed to the teeth opponents and collect a variety of treasures in the most exciting VR experience ever - SHOOT'n'LOOT!
Оn the ruins of the old world, among the picturesque fragments of civilization, the last ship of the Great Mechanical Armada wades deep into the territory of Cargo Cult to steal El Dorado. You're the captain.
Ghost Town Mine Ride & Shootin Gallery

Explore an abandoned tourist attraction, test your shot at the Shootin' Gallery, then board the mine cart ride for a descent into Hell! A thrilling new horror experience for the HTC Vive. Can you make it out Alive?
Tales of Escape
Tales of Escape is a series of multiplayer, VR (also playable on nonVR computers), escape room adventures. Cold as Ice is the first story, which puts you, and up to 5 friends (VR or not) in an abandoned butcher shop late in the last millennium.